Okay, so I'd totally be lying if I said I wasn't at all excited, but honestly, I've been doing pretty good so far about not getting my hopes up.
I feel like I have good chances... what with a possible 4 eggs being released, and our donor having super good sperm (hahaha, such weird things become normal to say when dealing with infertility). Anyway, I'm trying to keep positive thoughts, and I appreciate all of my friends who have been telling me that even if I'm being pessimistic, they'll be optimistic for me (I love you guys)
So, last night... the shot, super easy! I did record the entire thing on my webcam, but it didn't really pick up my audio, so I am going to narrate over it. In the meantime, here are some pictures!!!! Aren't you lucky!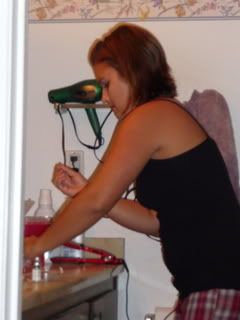 I've decided to add something new to the blog this week.
sooo, welcome INFERTILITY JEOPARDY!!
This might eventually become a game, but right now it's just starting out with me.
So, Infertility Jeopardy Round 1
Let's choose Pictures, for about $750...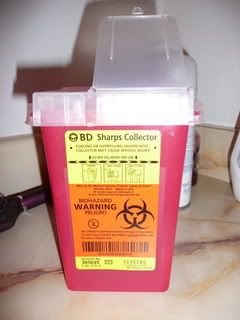 hmmmm... okay, I'm ready to answer.
What is.... something I never thought I'd have in my house...
Bye Lovelies <3